Svec Executive Search is different from other firms you may have worked with.
We offer executive recruitment services for the healthcare industry in the medical device sales arena. We cover positions at all levels from VP of Sales to territory sales managers.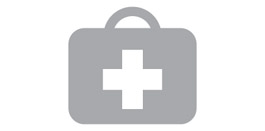 Dedicated to the fulfillment of individual and corporate potential, we pride ourselves on the close working relationships we build with our clients and candidates… ensuring their expectations are fully satisfied.
Our recruitment professionals take the time to fully understand our client's staffing requirements – not just the position to be filled now, but also your longer-term business goals and objectives, and how these can be best achieved.
Svec Executive Search works hard to understand the candidate's career objectives and ensure they are properly aligned with our client's requirements. Drawing on our healthcare industry skills and experience, we bring to the recruitment process all the strengths and abilities of a cohesive team.