Svec Executive Search brings a depth of knowledge to pharmaceutical recruitment.
Our aim is to help highly-qualified candidates find the right jobs and to be the pharmaceutical recruitment company of choice for top-tier client organizations.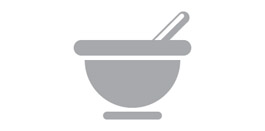 Professionalism and integrity are the keys to our success which has helped our business grow through reputation and recommendation. We manage pharmaceutical recruitment for sales and sales management jobs from coast-to-coast.
Our independence and broad based business experience, coupled with our knowledge of the corporate pharmaceutical market, means we are best positioned to deliver effective staffing solutions.
Svec Executive Search gives clients and candidates equal status in the recruitment process, working in partnership to fully understand the requirements of each party in terms of cultural fit and transferable commercial skills. We recognize that the recruitment process is two-way with both client and candidate assessing information provided and deciding whether to proceed to a consultation and an interview. Ensuring offers are extended and accepted. We value your time and our reputation.